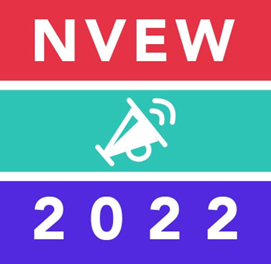 NationalVoterEducationWeek.org
Starting today, don't just vote — be a voter.
Voter registration is your first step toward making your voice heard and becoming a voter.
What is voter registration? Most states require you to sign up to vote in elections. Though requirements vary by state, voter registration methods typically include some form of address verification or a state issued ID. Learn more about what your state requires here.
How do I register to vote? Make sure to check registration methods in your state; many states offer registration online, by mail, or in person. Check your state's process and details here.
When can you register? Act quickly! Some states allow you to register up until election day, for others deadlines are much sooner. Research the deadline in your state to understand the dates by which you should register— check out our NVEW partner Rock the Vote for key election dates and deadlines for your state.
What if you've already registered? You should check your voter registration status ahead of your state's registration deadline to be certain you'll have no issues voting. Check your registration status here.
Voting is one of the most important tools in your civic engagement toolbox. Get registered & be #VoteReady with us all week at NationalVoterEducationWeek.org.
Do you have questions or issues concerning  your vote or voter suppression? Casting your ballot is your right. Call 866-OUR-VOTE or tweet @866OURVOTE with voting rights questions or issues.