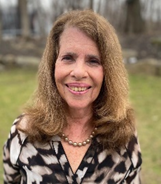 April 2022 was a very busy month for the LWVNYS
On the first two Saturdays of the month, LWVNYS held our final two regional training workshops. At the training in Scarsdale during my opening remarks, I spoke of what two things the past year had taught all of us.
1.) We cannot be certain things can happen as planned. Anything can happen!
2.) No matter what happens, LWVNYS and our local leagues and MAL Units will work together and persevere to EMPOWER VOTERS and DEFEND OUR DEMOCRACY
Little did I know then, that the following week I would have COVID and therefore not be able to attend and meet all the attendees at the regional meeting in Ithaca. For those of you who were unable to attend any of the regional trainings, the Powerpoints that were presented at each of the workshops and handouts that were provided are now on the LWVNYS website here. For those who were able to attend, you can now see the Powerpoints from the workshops that you missed.
LWVNYS is now preparing for the upcoming Council Meeting which will be held virtually on June 7.  Local Leagues will choose delegates to attend Council but the meeting will be live streamed on YouTube for all members to watch. THe LWVNYS 2022-23 Proposed Budget will be considered for approval and each state Board member with a portfolio and state committees will present summaries of their year's accomplishments. Watch for more info.