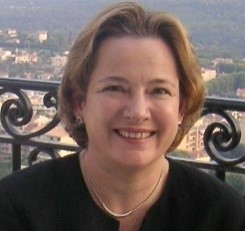 Sally Robinson, VP for Issues and Advocacy, Sally.s.robinson@gmail.com
Erica Smitka, Deputy Director, Erica@lwvny.org
As we head into the fall, many of our state committees have been meeting to discuss priorities for the next legislative session. If you would like to get involved with any of the following committees, please reach out to the committee leads listed below:
Criminal Justice Committee, Co-Chairs
Vivione Marshal (LWV of the City of New York)- vivione@lwvnyc.org
Richard Rifkin (LWV of Albany County)- richardrifkin54@gmail.com
Energy, Agriculture, and the Environment CommitteeBeth Radow (LWV of Larchmont/Mamaroneck)- enradow@gmail.com

Judy Esterquest (LWV of Port Washington/Manhasset)- esterquest@gmail.com

Ethics Reform

The new Commission on Ethics and Lobbying in Government (the "Commission" or CELG) is coming together and the League along with several other good government groups has been monitoring the nominations and their progress. In early September, we encouraged them to get to work as the New York State Independent Review Committee (composed of the state's law school deans) had approved seven out of eleven commissioners, enough commissioners appointed for a quorum – the legal minimum required to conduct business.

More recently, the League and good government groups wrote a letter encouraging the new commission to take part in the following practices. We identified the creation of the new Commission as an opportunity to "reset" public and state officers and employees' expectations about state ethics oversight.

We've asked the Commissioners to do the following:

Clearly firewall Commissioners from the elected officials (or their representatives) who appointed them (prohibit ex parte communications).
Fully use the Commission's powers under state law to fulfill the Commission's mission of restoring public trust in state government.
Pursue enforcement matters promptly, including previous Joint Commission on Public Ethics (JCOPE) matters.
Reexamine current protocols and procedures regarding advisory opinions to avoid abuse of authority (such as by requiring Commission approval of all opinions regarding agency heads and statewide elected officials).
Appoint an Executive Director after a nationwide search.
Ensure state workers feel confident in reporting allegations of misconduct.
Require trauma-informed harassment training for all Commissioners and senior staff.
Increase transparency and access to public information through use of open data for financial disclosure reports, improving the lobbying database, collaborating with the Attorney General's New York Open Government portal, and developing clear guidelines regarding disclosing the status of investigations.

Hold an annual hearing starting in 2022.